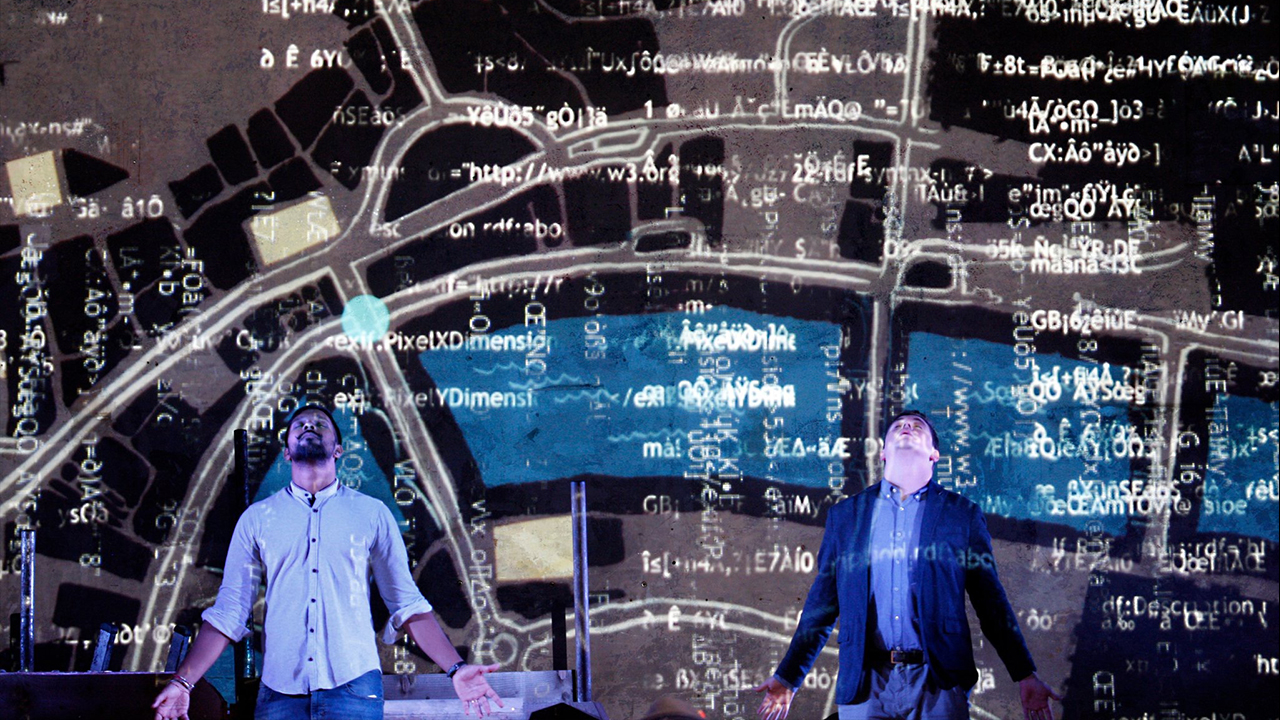 Wilton's Music Hall
2018
Video Designer: Daniel Denton
Sound Designer: James Frewer
Director: Thomas Hescott
Set & Costume Designer: E. Mallin Parry
Lighting Designer: Elliot Griggs
Twenty-four hours in the life of a city, with 371 people in every square kilometer, and an infinite number of stories. Heroes, and villains. Adventures, and the everyday.
Olivier Award-winning playwright James Graham (Quiz, Ink, Labour of Love) leads a group of writers to create a uniquely crowd-sourced play. Taking inspiration from Sketches by Boz, Dicken's panoply of London and its Londoners, his big characters and sweeping narratives are updated for the modern age, incorporating the broadest range of voices from across the community in a theatrical whirligig of wonder and imagination. Love Actually meets Magnolia on stage.
 James Graham and director Thomas Hescott are pleased to announce the eight emerging writers they have picked to collaborate with on this uniquely multi-authored play. Graham and Hescott put out a call for submissions from emerging talents – particularly those currently underrepresented in the industry – with exciting and innovative story and character ideas.
From a submission list of over 800 applicants the below writers were picked who are now working alongside lead writer James Graham, to write a uniquely multi authored play.
Nominated for 2018 Off West End Theatre Award for "Best Video Design"